Licensed Realtors® in South Dakota & Nebraska
Need help finding the right property? Let us help
Connect. Buy. Sell.
The Kaye O'Neal Connection and her team!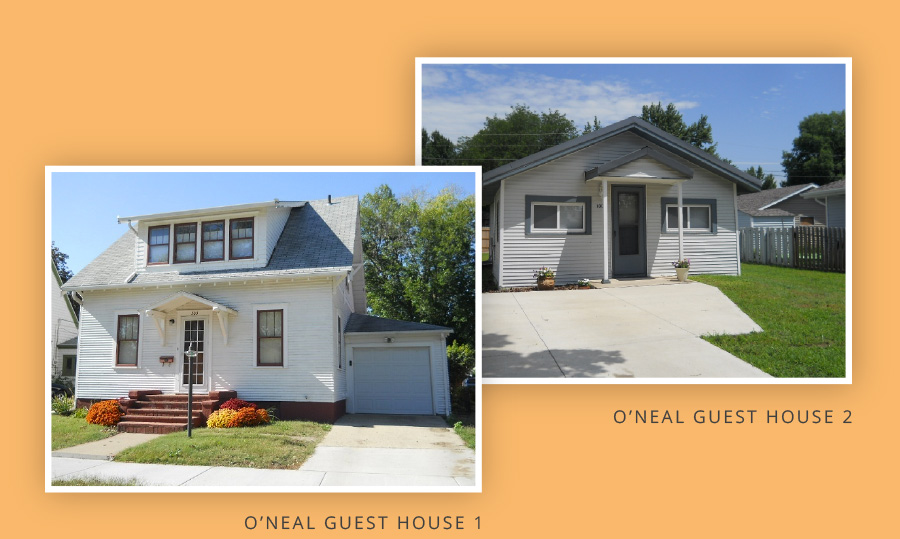 Have a short-term need for a rental property? We have two awesome short-term/furnished rental properties available.
Properties are located in Yankton, SD
Serving
Southeast South Dakota & Northeast Nebraska.
Shore to Shore Realty LLC strives to be the most Productive real estate company in Southeast South Dakota & Northeast Nebraska. Whether you're looking to move to or from the Yankton, SD area, the Kaye O'Neal Connection team will help you through each step of the home buying or selling process.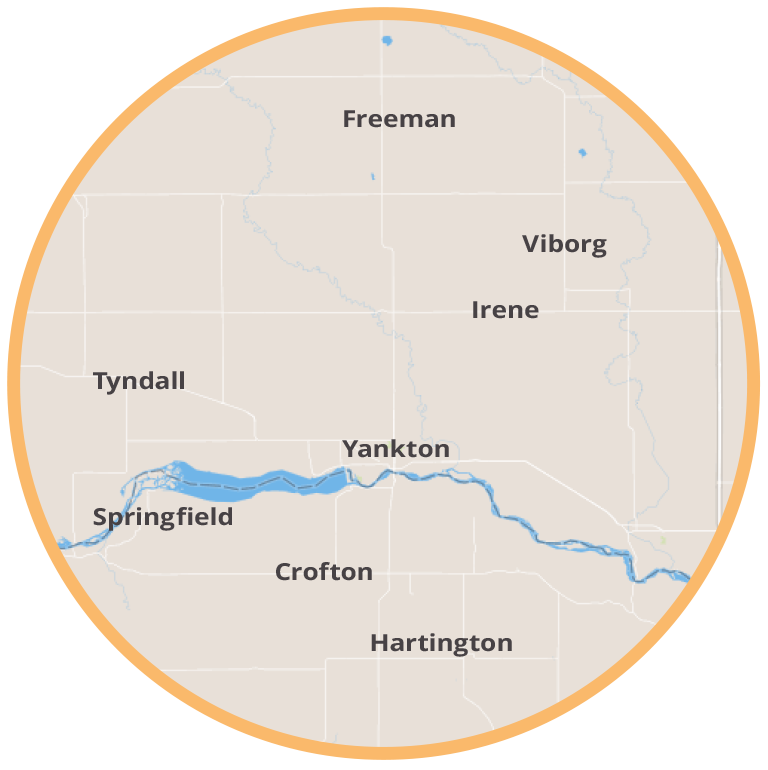 1
The only team in the Yankton, SD area providing 3D Tours for every home!
Learn More
What Our Clients have to Say
Steve & Jan of Yankton, SD

When we decided to relocate to South Dakota, we won the lottery when we found Kaye on the Internet. Sending us a listing of a home we loved, we bought it sight unseen. I asked her to treat the purchase as if she were buying a home for herself. Her real estate skills are impeccable. She is helpful, honest, articulate and accurate. She answers any questions you may have with lightning speed. There is a bonus. Her husband Scott is also a REALTOR. When she could not be in two places at one time he stepped in to help. After moving to Yankton she still answers any questions we may have. This is the best real estate experience we have ever had! - November of 2021
Connie V. of West Virginia

I could not be more grateful to Kaye for her careful and expert handling of a complicated sale of a Tyndall property after a family member passed away unexpectedly. I live several states away and was not on hand except for a few days at the very beginning. The home needed significant work to get it ready for sale as well as attention after listing it. Kaye and her husband Scott carefully and willingly managed all of the repair work, and were always flexible, available, and present at the property whenever necessary. In particular, Kaye was meticulous and comprehensive in monitoring and facilitating the progress of the work, as well as every aspect of the listing and sale process right through closing. Kaye's skill, professionalism and willingness to do whatever it takes is unmatched in my experience of buying and selling a number of personal properties. And she was furthermore an absolute pleasure to deal with through some difficult challenges. Due to Kaye's expertise and skill, we had several viable offers within just a few days of listing the property, and closed on the property is minimal time for a price above what the estate had hoped for. My heartfelt thanks go to Kaye and Scott for all they did during a difficult time & situation for the family.

Connie V.
West Virginia
Diane & Don Edwards of Yankton, SD

Kaye and Scott O'Neal are dedicated, highly professional and very knowledgeable about real estate. After 32 years of living in our house they made the experience of selling our house as easy as it could be. They made recommendations for improvements that potential buyers are looking for in a house, helped us with finding a carpenter to do those small "fixer upper" items that make such a difference and kept in close contact with scheduling home showings. They readily shared information from the home showings with us to keep us updated. They continually did their homework regarding comparable houses for sale, investigating property tax rates, utility costs, covenants and have very realistic expectations for selling a home. They are friendly, easy to talk to, easy to work with and took care of everything to lessen our workload so that we could continue on with our daily work and business commitments. We now not only have a good business relationship with them, but can also call them our good friends. It was all good! Shore to Shore Realty rocks!!
William & Allicia Henning of Yankton, SD

We couldn't be happier with how Kaye helped us get into our dream home! She was very helpful, informative, punctual, and caring to our needs. She always answered our questions and explained things we didn't understand. I would hands down refer the O'Neal's to friends, family, and anyone else!
Other Reviews
Buyers & Sellers Guide
Learn more about the buying and selling process, and how the Kaye O'Neal Connection can help!
Yankton Rentals
We have 2 short-term/furnished rental properties located in Yankton, SD.
Lewis & Clark Cabin Care, Inc.
Check out our Cabin Care company! We specialize in helping Sellers prepare their properties for sale!